The Angler is a Tier 6 ship in the Nautic Series mod. It rapidly fires 4 identical lasers from the front. Like all ships in Nautic, this is based off of a real-life counterpart. This ship is exceptionally fast, and very agile. However where it lacks in offense surely makes up for in Total Shield and DPS. It can be good in mining without any upgrades but good in attacking when fully upgraded.
I also want to point out that this is a very good healer with or without upgrades
if you want to mine fast, it is reccommended. don't upgrade damage much because it will decrease your mining abilities.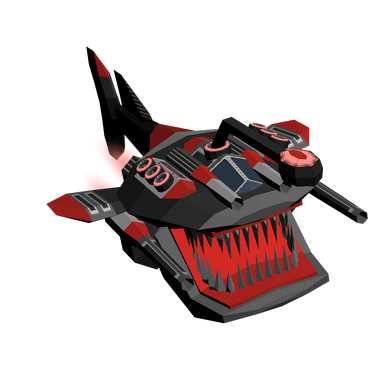 Cannons
[
]
| Type | Energy Per Shot (Min/Max): | Damage (Min/Max): | Velocity (Min/Max): | Mirrored: | Recoil: | Frequency: | Error: | Bullets Spread Angle (Degree(s)): | # Of Lasers: |
| --- | --- | --- | --- | --- | --- | --- | --- | --- | --- |
| Stream | 16/22 | 8/11 | 180/200 | true | 0 | 4.5 | 0 | 0 | 1 |
| Type | Energy Per Shot (Min/Max): | Damage (Min/Max): | Velocity (Min/Max): | Mirrored: | Recoil: | Frequency: | Error: | Bullets Spread Angle (Degree(s)): | # Of Lasers: |
| --- | --- | --- | --- | --- | --- | --- | --- | --- | --- |
| Stream | 16/22 | 8/11 | 180/200 | true | 0 | 4.5 | 0 | 0 | 1 |