Calypso
The Calypso is a Tier 3 ship. Its a Stream type ship and so its speed is kind of fast and slow.
It upgrades from the Nexus and is powerful with a team of three(Very unlikely).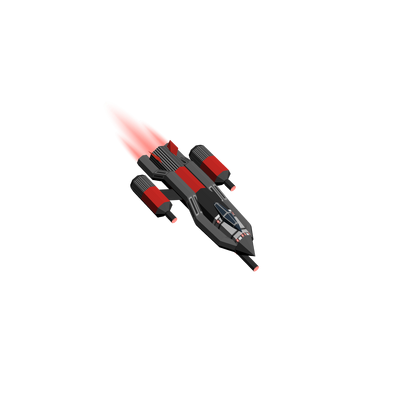 The Calypso fires 3 mini-pulse lasers, similar to the Pulse Fighters side lasers. Effective for mining,
but not very useful in combat.
| Type | Energy Per Shot (Min/Max): | Damage (Min/Max): | Velocity (Min/Max): | Mirrored: | Recoil: | Frequency: | Error: | Bullets Spread Angle (Degree(s)): | # Of Lasers: |
| --- | --- | --- | --- | --- | --- | --- | --- | --- | --- |
| Stream | 10/15 | 10/15 | 180/250 | false | 30 | 4 | 0 | 0 | 0 |
| Type | Energy Per Shot (Min/Max): | Damage (Min/Max): | Velocity (Min/Max): | Mirrored: | Recoil: | Frequency: | Error: | Bullets Spread Angle (Degree(s)): | # Of Lasers: |
| --- | --- | --- | --- | --- | --- | --- | --- | --- | --- |
| Stream | 12/20 | 6/10 | 80/100 | true | 30 | 4 | 0 | 0 | 0 |
Closest upgrade path (MCST)
Upgrades from
Upgrades to